Clock striking mechanism by Stephen Jeavons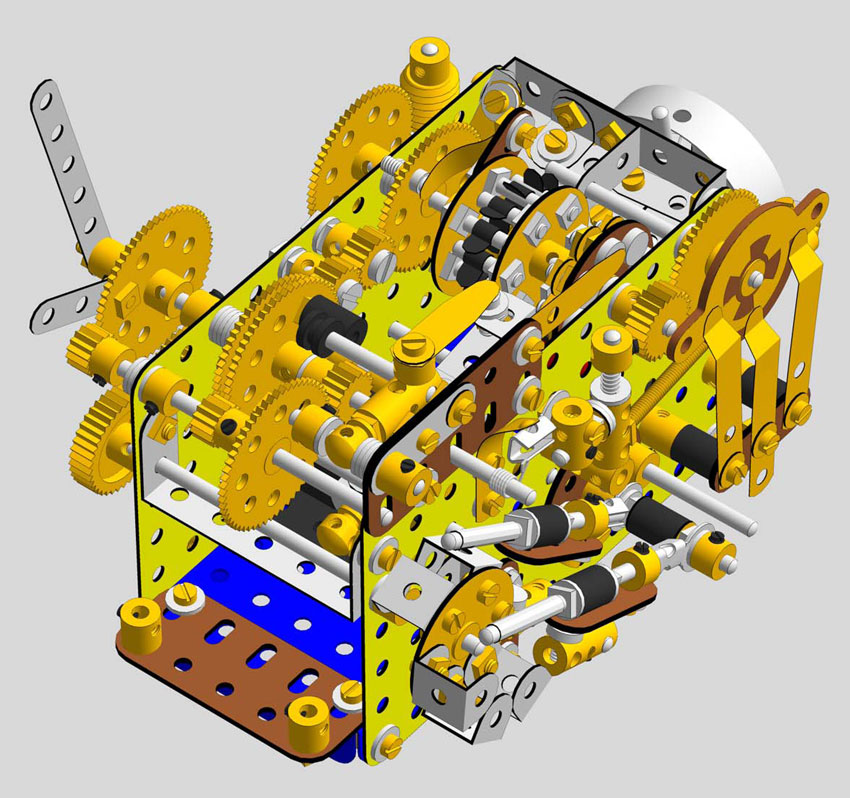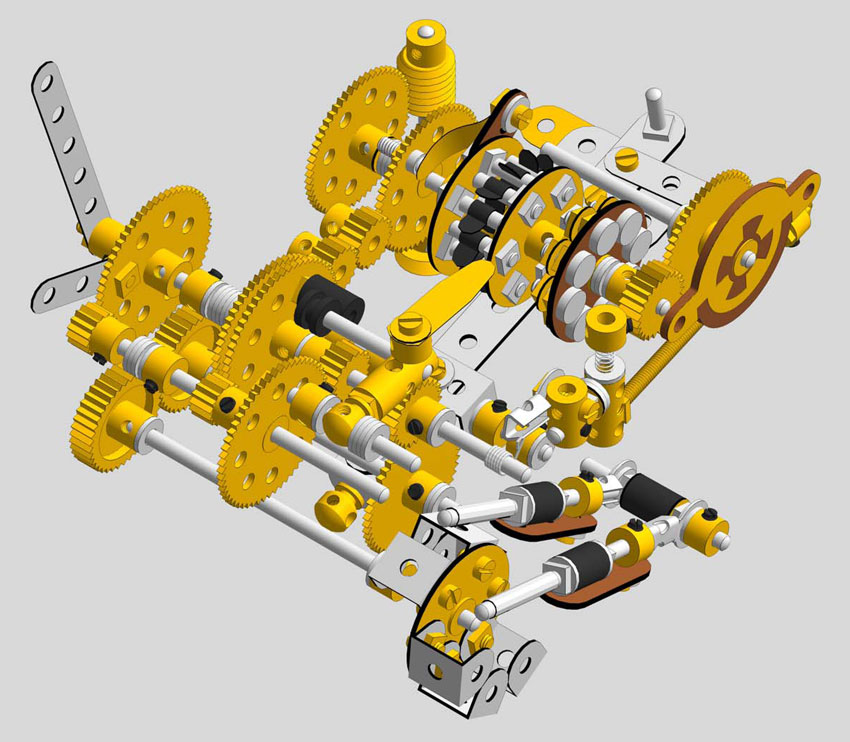 This model represents a compact clock striking mechanism and was designed and built by Stephen Jeavons. The model was described in Constructor Quarterly nr. 98, December 2012.
I was pleasantly surprised by this striking mechanism for it's compact design and looking to the video it works very smoothly and flawness.
The 3D computermodel was made with VirtualMec, version 2.1.3 and can be downloaded here or via the VirtualMec website.