Do you want to have your model to be built in VirtualMEC, but don't have the time or facility to do it yourself?
This website provides the opportunity for you to computerize your Meccano Model in VirtualMEC, regardless size or complexity.
You can contact Wilbert Swinkels for further details.
The pictures below give an impression of the possibilties and high grade of complexity achieved by computermodelling. Read about the characteristics of VirtualMEC. The objective for computermodelling is producing complex computermodels to be used by any potential Meccano enthousiasts as a reference for their own model.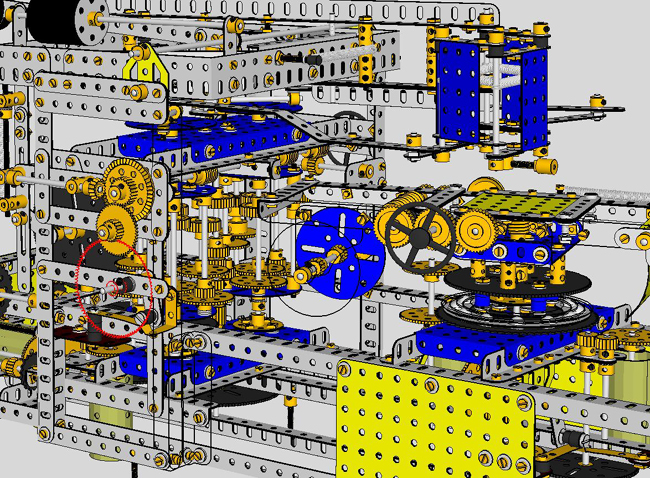 Super Meccanograph, also known as a guilloching machine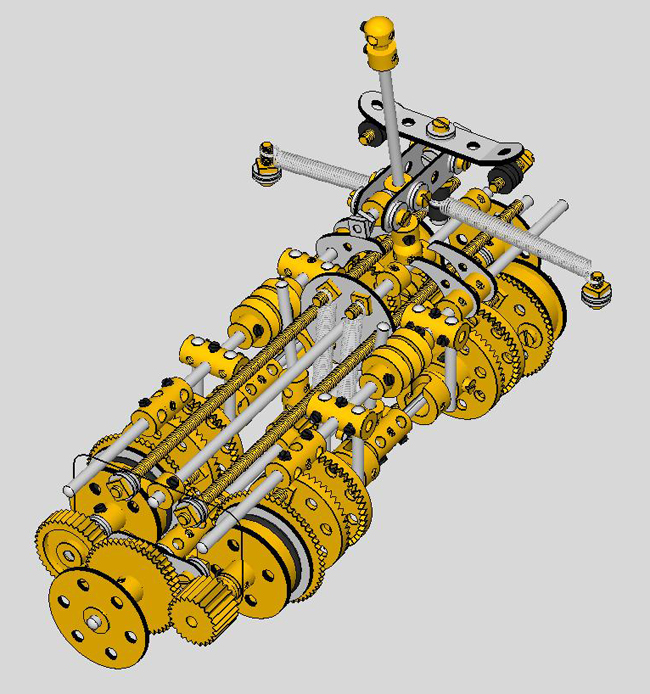 Synchromesh gearbox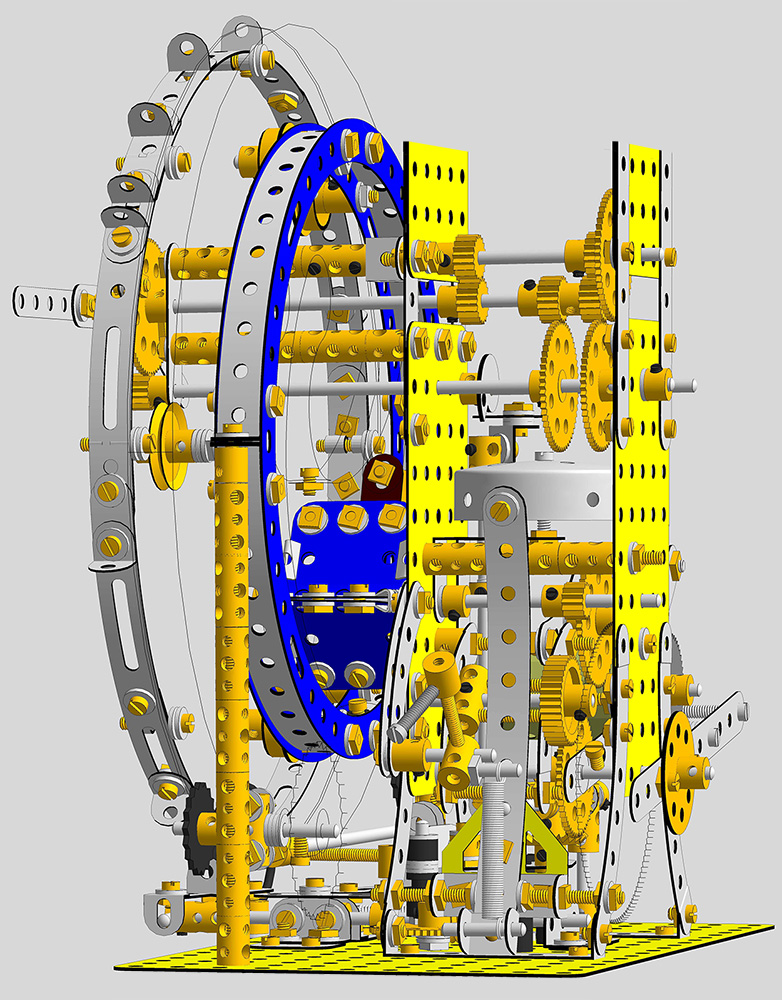 Meccano clock striking mechanism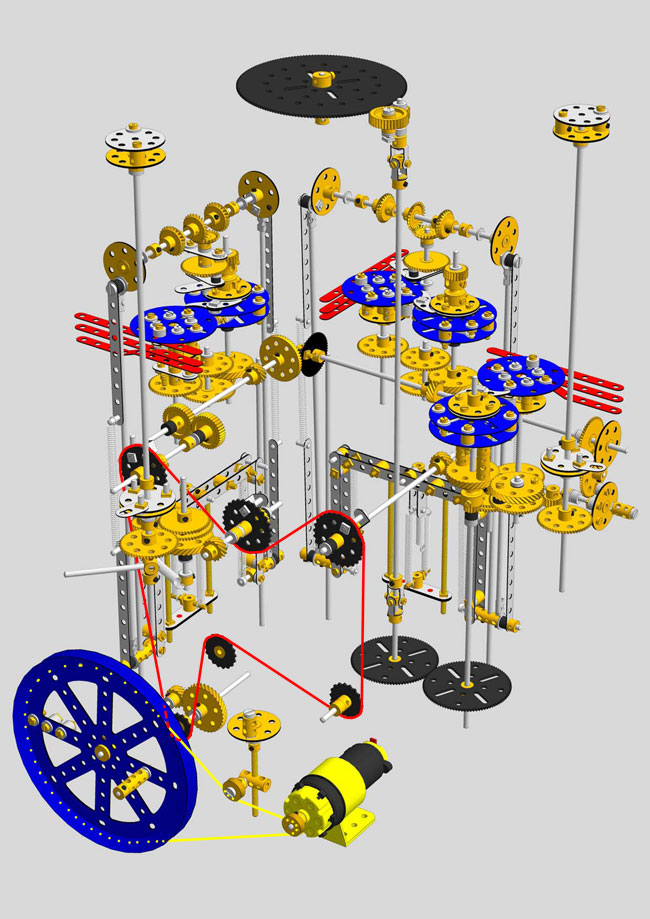 Meccano cyclograph main drive system