Sinclair Harding Navigation Clock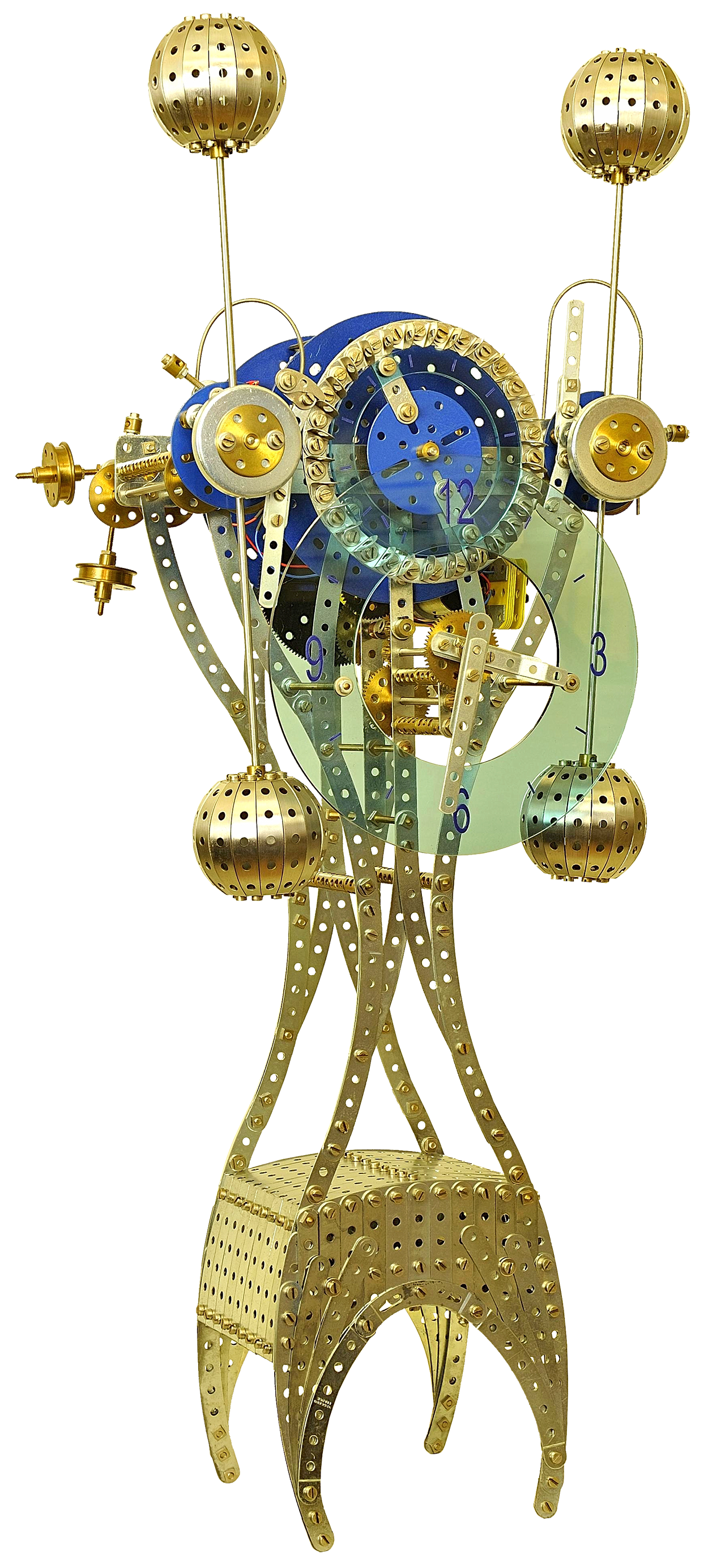 The Sinclair Harding Navigation Clock is based on MP 139. The design of the clockcase has been modified by the author's own taste. The rounded strips are standard Meccano parts and several strips are curved and/or bent.
Modifications related to MP 139 are:
the tilt switches are not allowed for sale anymore in Holland. Therefore I used Meccano wiper arms (partnr. 532 and 533) and a bistable, based on a 555 IC relais. More info under Electronics in Meccano
I have made spheres, based on 7 hole strips. Out of 0,9mm stainless steelplate I ordered Elmar, a company in Holland specialised in lasercutting, to make me these strips. These elements are then curved and bent with professional equipment
the faceplate of the clock is produced of transparant slightly blue coloured polycarbonate, the numbers and other signs on the faceplate have been engraved by Eiso Bergsma The colouring of the engraved numbers was done by myself
A full article of the making of the spheres was published in ''Meccano Nieuws'' number 22.4 (2004).
Visit my YouTube channel Meccano Kinematics to view the working of this model.