Bevel Gear Cutting Machine
Introduction
This model has been designed and constructed in 2002 by MGN member Piet Leemans, who was an instrumentmaker at TNO, a well known science institute in the Netherlands. Piet Leemans sadly passed away in 2017 at age 92.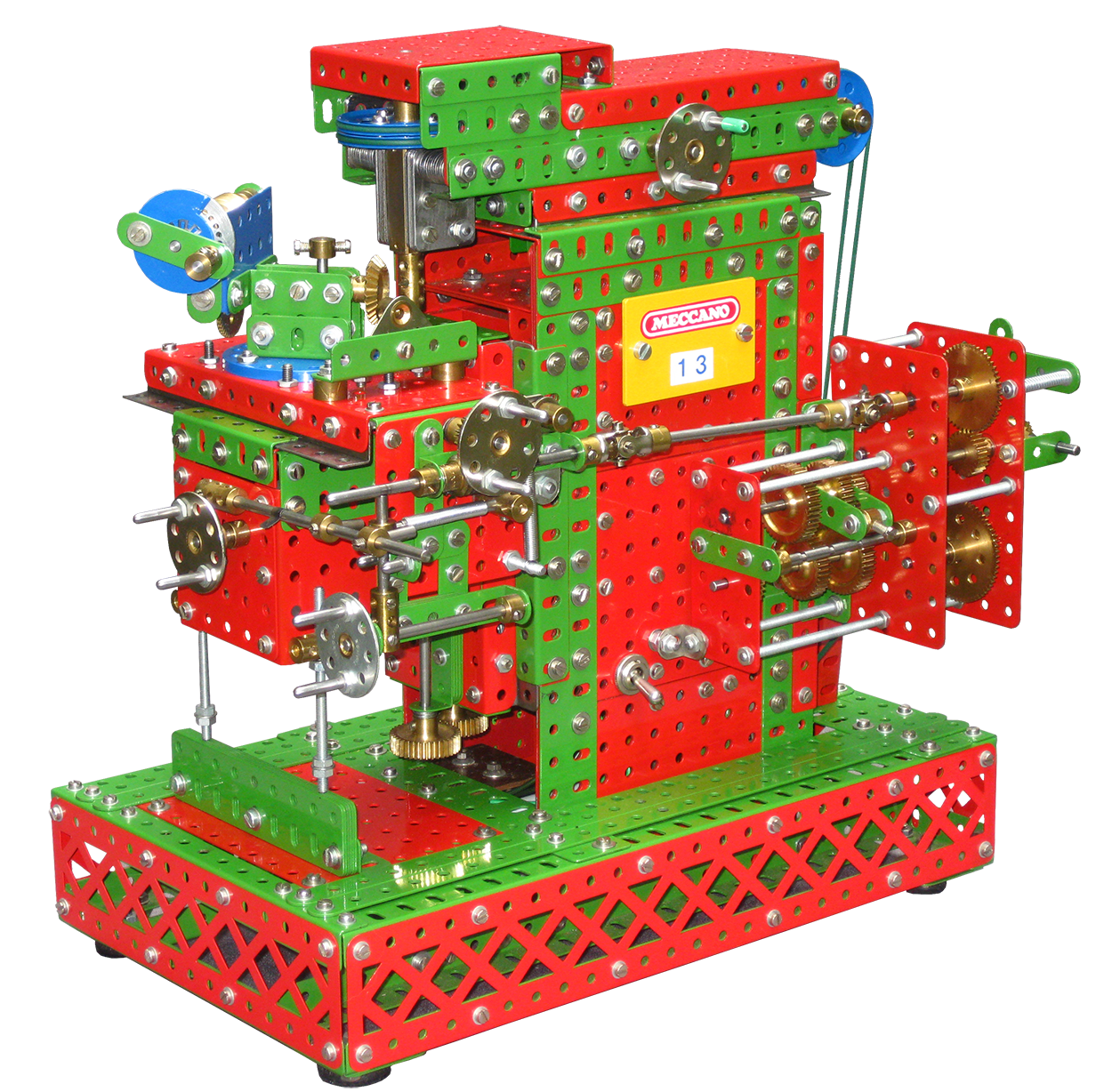 Overall look of the machine (March 2017)
A few words about the Bevel Gear Cutting Machine
The inner part of the framework has been strengtened with a 10mm thick steelplate to give maximum rigidity. This is done to avoid any deformation of the framework. The cutting tool has been made out of a 4mm round hardened cutting steelrod, available in any workshop. In Holland I can recommend the workshop of HBM machines.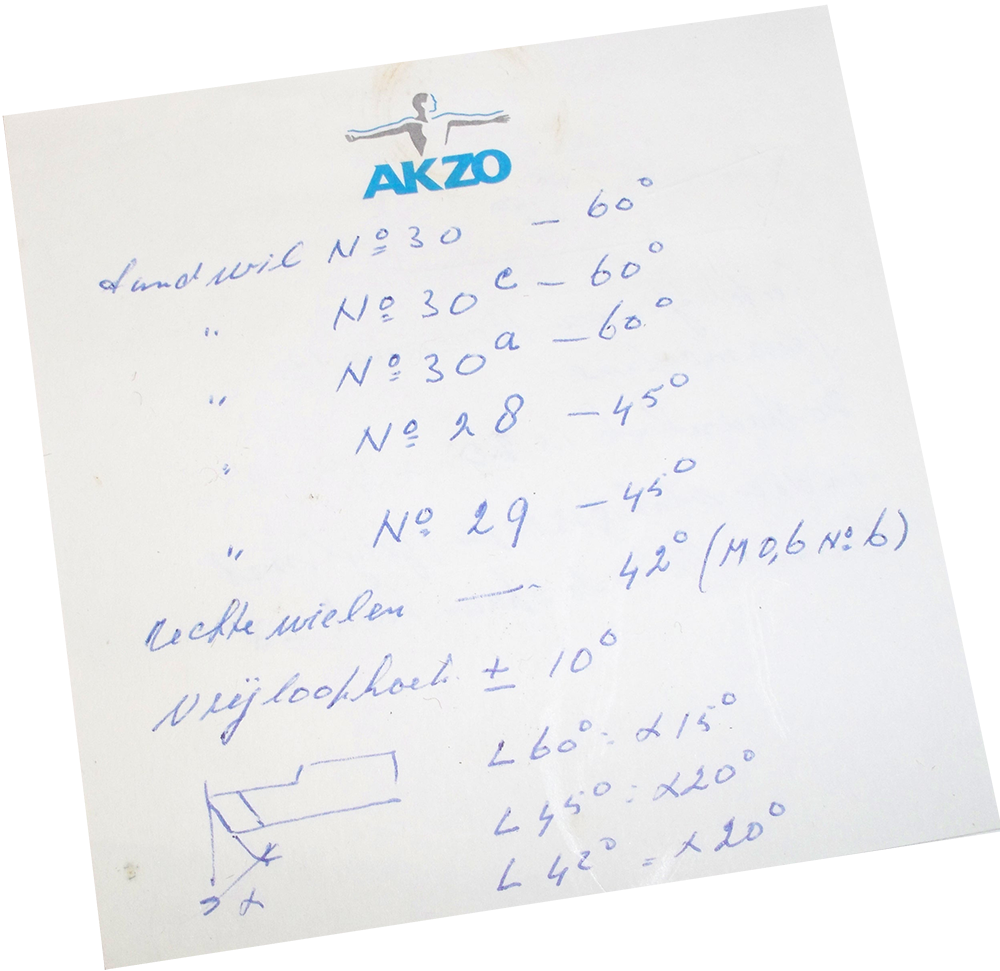 Specification of the cutting tool, handwritten by the master himself
The cutting tool is fixed within a Meccano coupling, which is on it's turn captured by ball bearings to give a maximum stability and a minimum of play: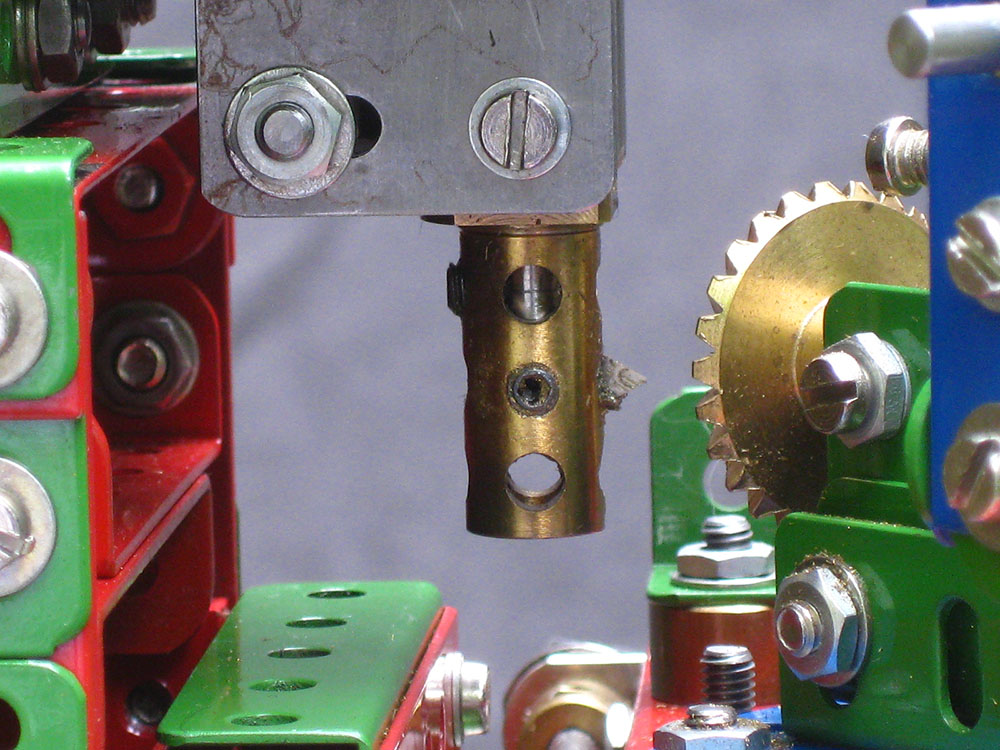 The machine is tagged with the number '13'. This number doesn't refer to the Meccano bevel. A MGN member suggested that the number refers to other machines, but this is not the case. Why the machine is tagged with number '13' remains unknown.
After cutting, the table automatically retracts and goes back to it's initial position. The bevel gear is rotated manually into the next predefined position by a dividing wheel. After this, a lever must be handled to engage the table and the cutting process starts again.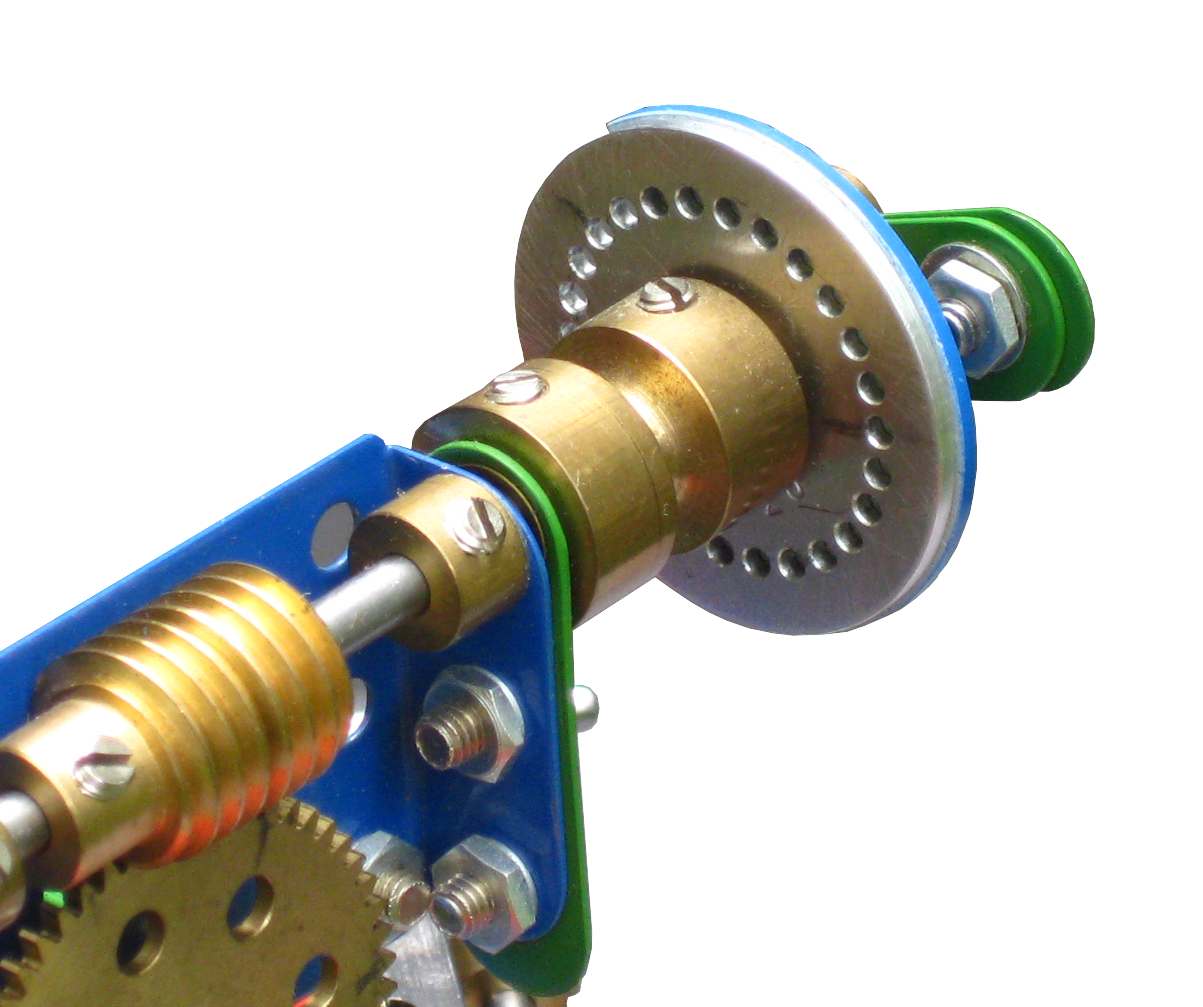 Dividing wheel, handmade
Although it's a bit beyond the scope of this article, below you can see 2 Meccano compatible gear rings, made by Piet Leemans. The gear rings are well used by me and carry some wear, but the stunning quality is unsurpassed. During my visit at Piet's home somewhere in 2010 he showed me several Meccano chimneys made for an english customer to complete the customers' collection. The chimneys looked better than the original. The curvature, hardsoldering, bending and painting of the material was done with a high level of skills. I can only dream to reach that level.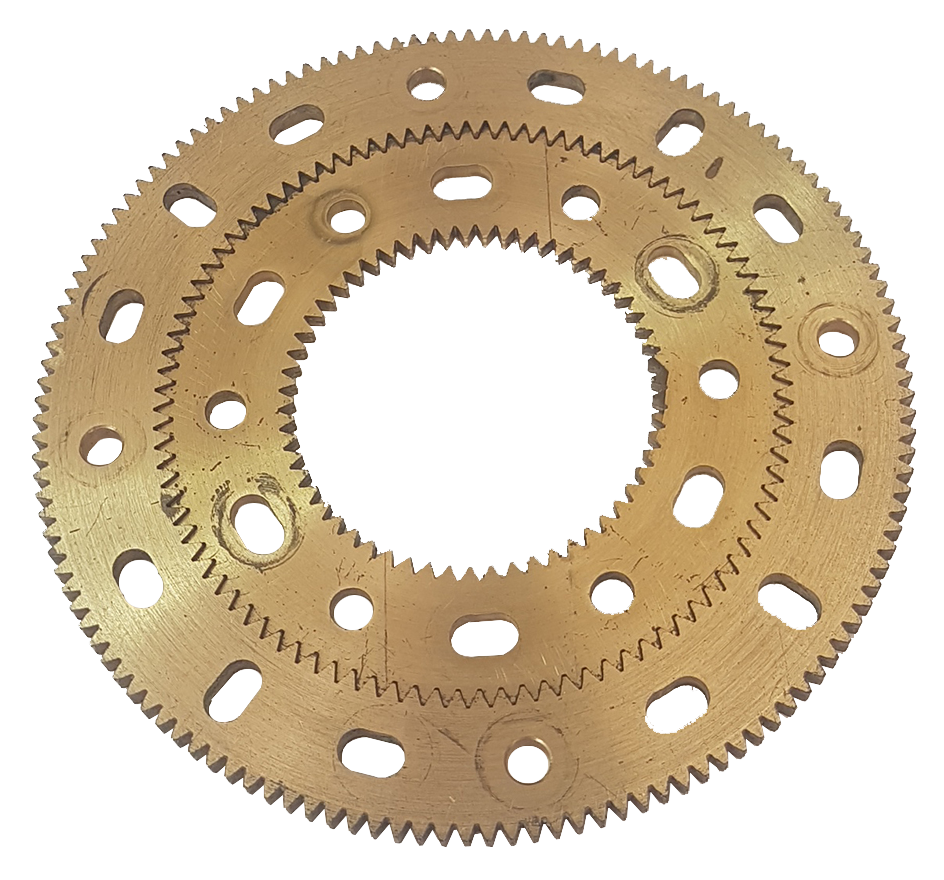 Meccano compatible gear rings (57-95-133t) made by Piet Leemans
The VirtualMEC model
The 3D computermodel was made with VirtualMec, version 2.1.4 and can be downloaded here or via the VirtualMec website.